Line Untangling

Posts: 35
Joined: Fri Oct 21, 2011 1:28 am
Fishing interest: Handline Fishing
I have checked, on one end this canal has a freshwater source and on the other end it leads to the sea and is affected by tides. I do catch and release with handline and bait. Previously, my friend and I has caught 1 grouper and 1 golden flathead goby there. Since I woke up early today, I decided to try my luck there even though it just rained. The links below shows 2 fishes I caught today despite many bites.
This is probably a golden flathead goby.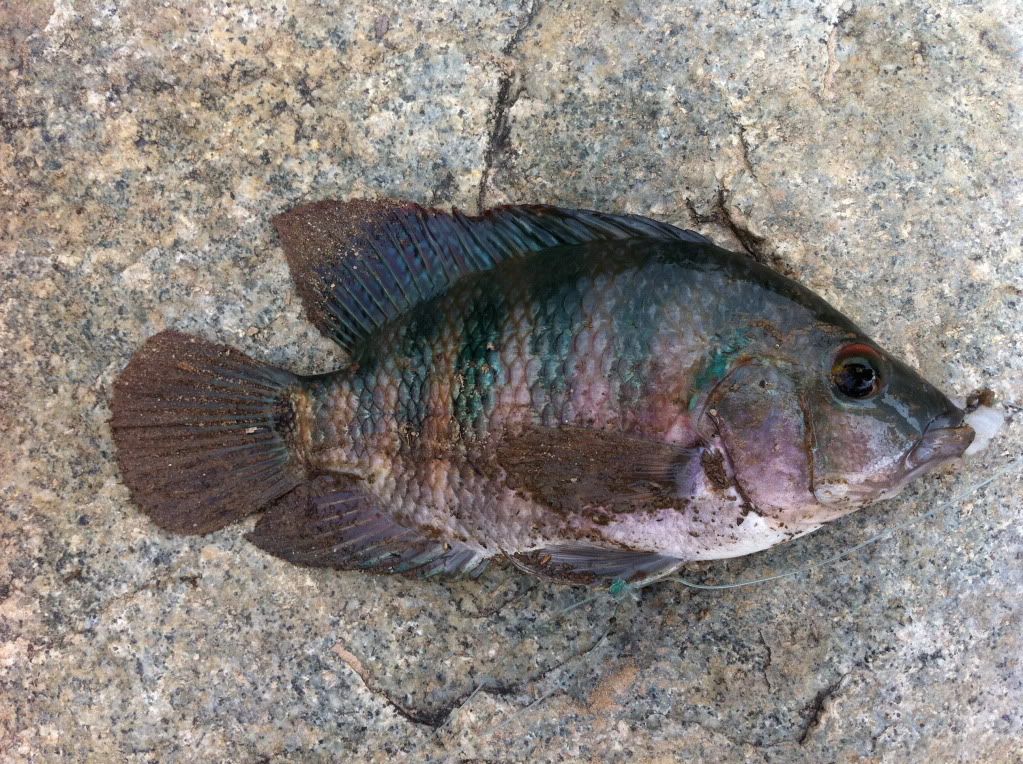 I think this is a Mayan Cichlid but I can't be sure even though it sure looks like one to me, this canal is primarily saltwater.
I have decided to post this as I regularly handline in various canals, so I will post my future catches here for people who might be interested. (:
EDIT: Uploaded the pictures using photobucket. Was lazy to read the instructions so I did trial and error. didnt know its so user-friendly! lol
Last edited by
Kst
on Fri Nov 04, 2011 11:12 pm, edited 3 times in total.